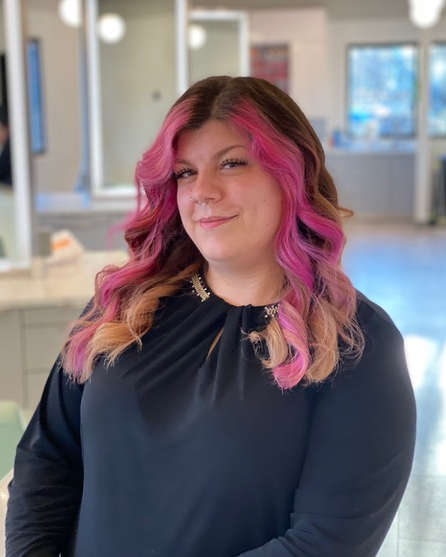 Kirsten Spang
Stylist
Q&A with Kirsten
Tell us about your career journey:
I started my cosmetology studies in high school when I was at Pinkerton and then went to cosmetology school at Empire Beauty School in Hooksett where I graduated in 2017. I then worked at another salon for 4 years before coming to Alexander Hair Creatives in 2021.
What is your favorite service to provide/look to create?
My favorite things to do are fashion colors and layered haircuts. I love to focus on the placement of the color to really make that haircut pop!
Why do you love to work at Alexander Hair Creatives?
AHC is such a different experience all around. To be able to provide such a relaxing and luxurious time in our chair just turns any day into a great day!
What do you love to do in your free time?
I love to spend time with my family and my cats in my free time.