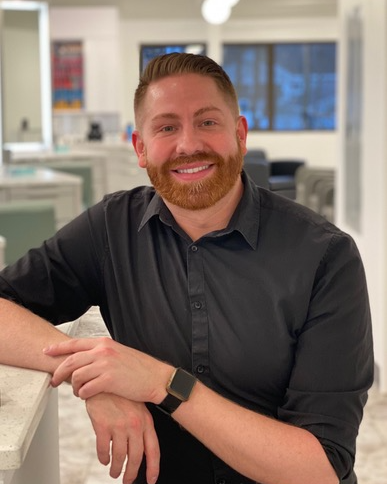 Charles Alexander
Owner | Stylist
Q&A with Charlie
Tell us about your career journey:
I have been in the beauty industry since 2004. My formal education was a 3,000 hour apprenticeship and continued with domestic and international advanced education throughout my career. I became a salon owner in 2020 and love that I can give back to an industry that has given me so much by growing and supporting other stylists.
What is your favorite service to provide/look to create?
I love cutting and color equally as I feel like they are so dependent on each other. Extensions give us the instant gratification which is always amazing. Keratin smoothing treatments give us that perfect texture. Its definitely hard to choose just one service.
Why do you love to work at Alexander Hair Creatives?
I have created a safe space for myself and my artists to provide not only beautiful hair but also an amazing experience for our guests. I love that we have amazing opportunities for continued growth with advanced education that keeps us fresh and current. All this while enjoying each others' company, inspiration, artistry and varied personalities.
What do you love to do in your free time?
I love to travel when I can. I love my pug Bosley. I also love all things pop culture, music, fashion and mindless trash TV!